Pittsburgh's Horseback Trail Riding Destination
What to Expect while Horseback Riding at Rolling Hills Ranch
Whether you're an urbanized beginner or a veteran cowboy, we have the horses, trails, and staff to ensure that you have a safe and memorable experience.
Experience a version of the "Old West" as you take the reins of your very own steed through 70 plus acres of a picturesque terrain at Rolling Hills Ranch. We are a family owned and operated company and have been in the business for over 50 years.
At Rolling Hills Ranch, we've designed an environment that allows horseback riding to be as natural as possible. You'll have the freedom to steer your horse as you wish and explore our large variety of trails and fields.
We provide horseback riding for clients coming from Pennsylvania, including Western Pennsylvania, Pittsburgh, South Hills, Bridgeville, Upper St. Clair, and the whole Tri-State area.
Frequently Asked Questions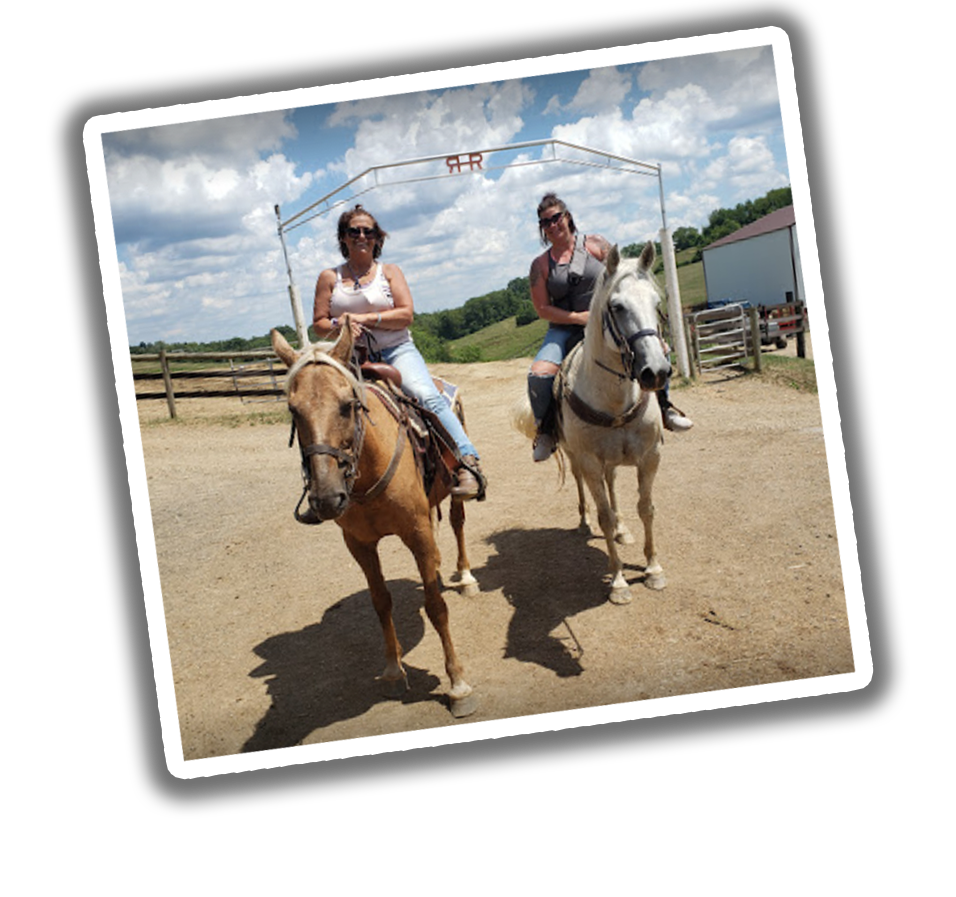 Super friendly staff, great horses, fun trails & all for a good price!
It was my first time riding a horse! I can honestly say this was one of my best life experiences
Loved the independence this stable gives even riders of moderate ability. Way more than a trail ride.
The staff is very friendly, funny, and outgoing. All the horses are very well-trained, social, and friendly. You can tell they spend a good amount of time with their horses
Great trail riding experience for less experienced riders and children.
It was my second time riding ever in my life and I absolutely love it ! The people who work there make you feel like your rite at home.
Click on the image to enlarge