Purchase Gift Cards for Trail Riding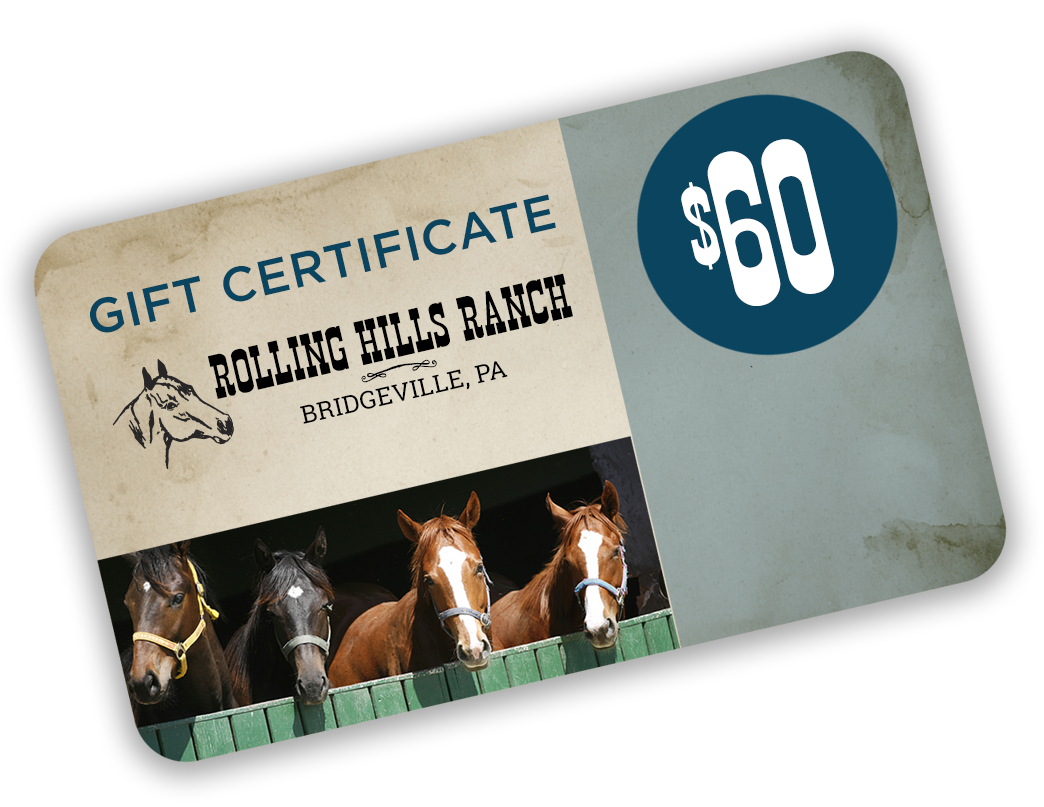 Give the perfect gift for that friend and family member. Horseback riding is one of the most unique recreational activities that will create memories for a lifetime.
+$3 Shipping & Handling. Gift Card Orders will be processed within 48 hours and mailed to you.